You can now follow Metaphysique on facebook
https://www.facebook.com/pages/Metaphysique/141558109369868?ref=stream
and Jane on twitter https://twitter.com/JanieDSut
For Jane's Linkedin profile click on the link below
http://uk.linkedin.com/pub/jane-sutcliffe/27/216/99
" In The Psalm of Her Hand"
A new piece of performance for 2018 which is funded by The CODA Festival in Wales.
This show will be ready for May 2018.
To date performances include:-
May 18th-20th Trefriw Walking Festival, Snowdonia, North Wales
May 25th-28th Cae Mabon Forest Church Retreat, Llanberis, Snowdonia, North Wales
July 27th-29th The CODA Festival, Llanidloes
"Pin, Curl & Dyesome"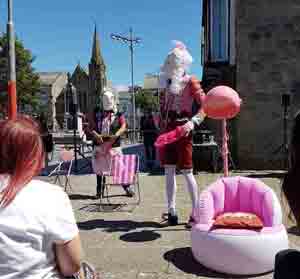 Fancy a new Do?
Select our Strolling Salon and see what we can do for you
Pins, Perms, Curls and Colours
Our Scissor-handed stylists serve up the new you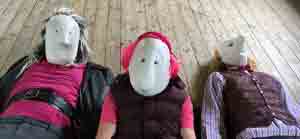 Hairstylist:-
1.a cut above the rest 2.adds colour to the lives of other 3.brings out the beauty in others 4.miracle worker
Here at 'Pin, Curl & Dyesome'
Comedy Mask Theatre on your doorstep ...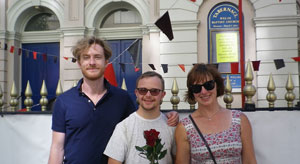 Hijinx Academy North Wales performing as part of The Unity Festival
in 2016 & 2017 created and directed by Jane Sutcliffe
'SOUP' 2015-2017
Hijinx Academy North Wales performing as part of The Unity Festival in Cardiff July 4th 2015 created and directed by Jane Sutcliffe
'Trailing Wisps of Glory' June 2015
A physical theatre project at King Edward VI Girl's School Handsworth Jane will be working with Artist Garry Jones www.offourtrolley.com and wwwglamba.co.uk
The Slender Balance 2015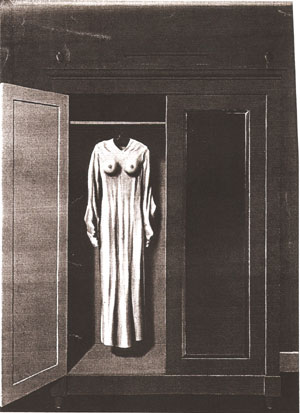 In Hommage to Max Sennet - Rene Magritte
At Turves Green Girl's School & College Birmingham May 2015. A physical Theatre workshop programme for schools and colleges taking excerpts from 'The Slender Balance' to explore our relationship to food and our bodies. Suitable for Year 7+ ...
Jane is North Wales Coordinator & Physical Theatre Maker for Hijinx Theatre Company and is based at The NOVA Centre Prestatyn.
Jane.Sutcliffe@hijinx.org.uk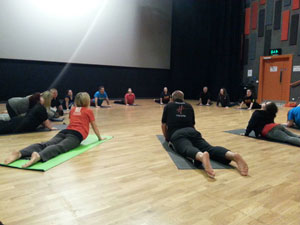 North Wales Hijinx Academy students
Artist Champion
Jane worked for westmidlandsartshealthand wellbeing.org.uk
& Creative Health CIC to develop The Quality in Arts and Health Framework for Birmingham and The Black Country. Be Reflective has now been produced and was launched at The IKON Art Gallery in Birmingham on 14th January 2015.
With 'The Sterling Trio'
Jane performed with The Sterling Trio www.thesterlingtrio.com at The Williamson Art Gallery in Birkenhead as part of 'Sunday Serenades' on 2nd June and on June 14th at The Bridgewater Hall in Manchester ... 'A Little Bite Music' www.bridgewaterhall.co.uk and will be performing 'The Up and Down Man' (music by Howard Blake ... The Snowman) at Luton Library Theatre on 9th March 2015.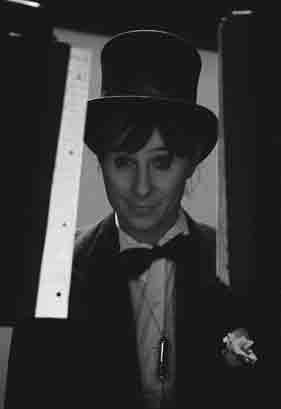 'The Up and Down Man' Luton Library Theatre March 9th 2015
ONE-DAY CONFERENCE – ARTS IN HEALTH, ARTS THERAPIES & THERAPEUTIC PRACTICE – MAPPING THE FIELDS 26 MARCH AT THE CBSO CENTRE IN BIRMINGHAM, 10AM – 4PM.
Join our Artist Champion for Therapeutic Practices in Arts & Health, Jane Sutcliffe, at this special one-day conference Arts in Health, Arts Therapies & Therapeutic Practice – This one day event will include speakers from arts and health projects and art therapists, who will look at best current practice and the role the arts can play in positive mental health and wellbeing for people of all ages.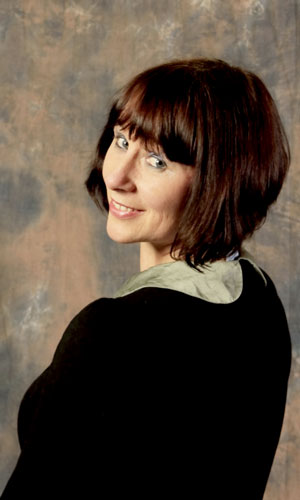 2nd February 2011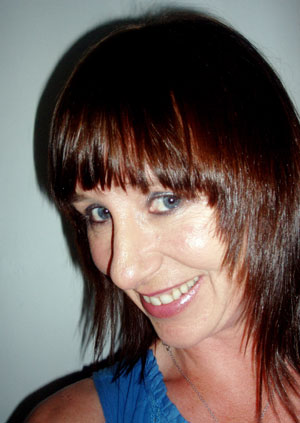 June 2009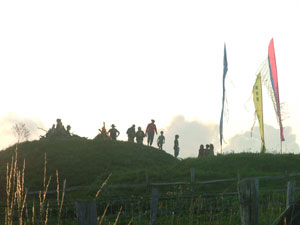 The West Country Storytelling Festival
@ Embercombe 27th August 2010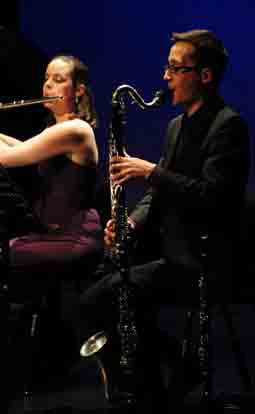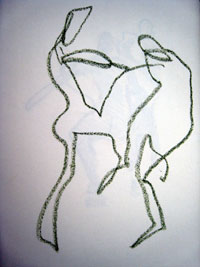 Drawing by Mike Sofroniou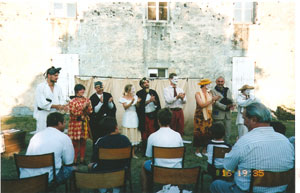 Workshops available
Play and Physical Presence in Performance
The Creative Spark - Devising Physical Visual Theatre
Moving into Stillness - Neutral Mask
Commedia dell'Arte
Theatre Clown and Physical Comedy
'REDS'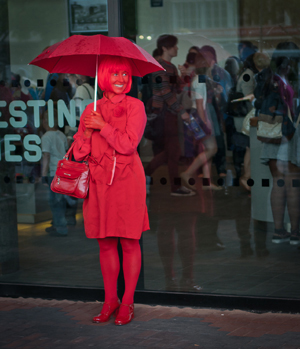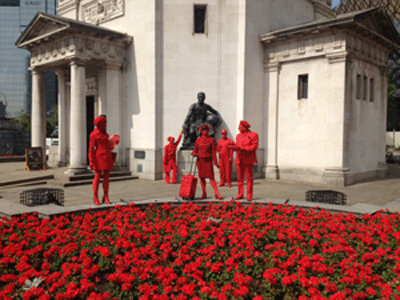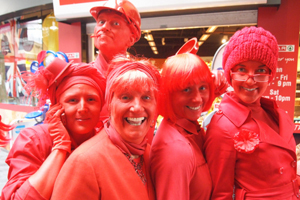 8th September 2013 Birmingham
Photo: John Newson